Digital Week in Taipei: The E-Signature of the Future
Smartphone usage is on a constant rise…so much so that by the year 2025, an estimated 72.6% of the world's internet users, or 3.7 billion people, will rely solely on their mobile device for internet access, according to CNBC. Being chained to a desktop device is becoming a thing of the past, and one large reason for this is the rise of access in Asian countries like India, Indonesia, and China.
Our mission at Kdan is to create a mobile workplace, which is why it's important to showcase the power of your smartphone to make you and your team more efficient. Our team attended Digital Week in Taipei from July 16-18th. With smartphone usage trending the way it is, this event was a great teaching moment for those working in Asia – especially when it comes to our newest e-signature service, DottedSign.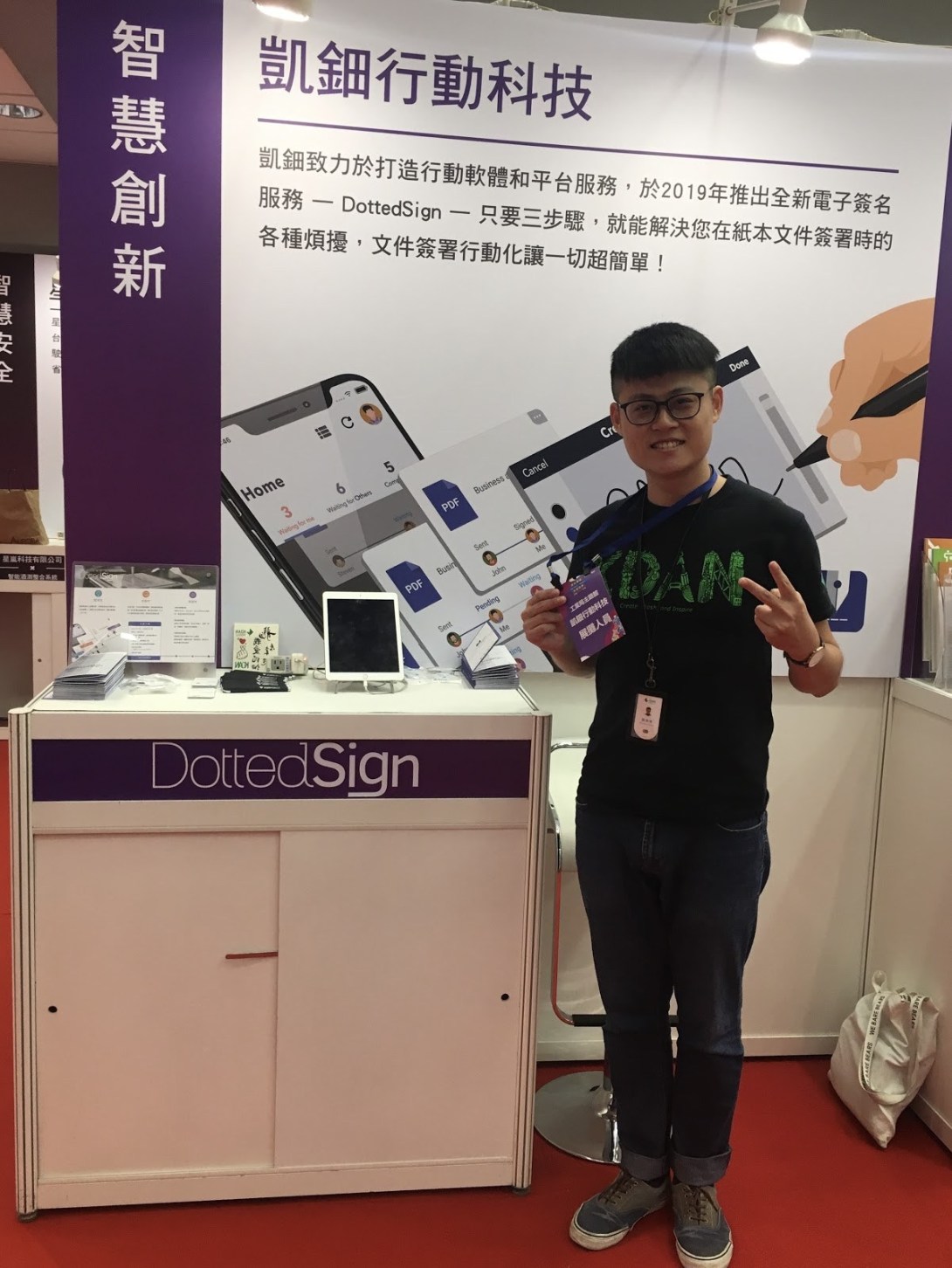 YOUR SMARTPHONE'S HIDDEN POTENTIAL
We met a wide variety of smartphone users during the Digital Week in Taipei event. Everyone from those whose phone is glued to their hand and can't go five minutes without tapping their screen, to those that only have a smartphone because their flip phone broke. This was a perfect opportunity to showcase the benefits of DottedSign and demonstrate the potential of one's smartphone in a business setting.
With any new service, there will always be questions and concerns from early adopters as they try to understand the product fully. Here are some of the most frequent questions brought up about e-signatures: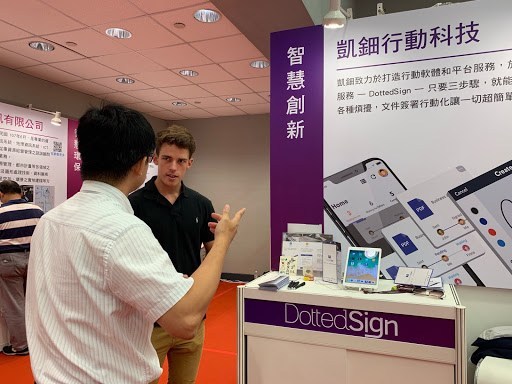 THE TOP QUESTIONS ABOUT E-SIGNATURES
Q1: "Why do I need an e-signature service when I can just fax contracts or send them through the mail?"
A: Innovation is not only inevitable, but essential for growth in any business. According to a Capgemini study, companies that use digital solutions are over 20% more profitable than their peers. The time, money, and resources that it takes to fax or mail a document is far too expensive in the digital age. Not only that, but rather than managing contracts within filing cabinets, you can easily access any document or contract within seconds from any location. Imagine the freedom of being able to receive, sign, and send out documents by the tap of a button.

Q2: "Is e-signature secure? How do I know that my contracts would not be stolen, hacked, or signed by another person without their consent?"
A: Security is very important in business and in your day-to-day life. Our team diligently worked to provide the most secure environment for your documents, by using the following structure:
Users must be invited to see the document

Only the person with the valid identification can enter the app or web service with your profile

You can set passwords to see each of the documents that you create or are invited to see

Each document leaves a digital data trail (audit trail) so that you can see who has access to the document and whether or not they have seen/signed it yet
Q3: "Will my signature through DottedSign be accepted, legally speaking?"
A: Yes, DottedSign is legally accepted. A signed document becomes legally binding if it follows three guidelines:
You must be able to identify who has signed the document. This verification can be done through SMS, Email, or Electronic ID

The signature has to be secure. DottedSign uses a

protected signing process to ensure confidentiality of paperless signing, encrypted by TLS/SSL, AES-256, and RSA-2048. SSO is also leveraged to protect the process

The document must be secure –

meaning it can not been changed or tampered with after signing. DottedSign has

digital audit trails, which record every change made to the document for evidence. These audit trails assure that your contract will stay secure and not be tampered with, without your knowledge.
Whether you are a business person that handles contracts for your company, a freelance worker that needs to sign documents on the go, or an individual who is conscious about reducing the amount of paper you use on a regular basis, try our 14-day trial of DottedSign Pro at our website!
Close Deals with DottedSign
Accelerate the buying process more effectively!
Start Now