The Metaverse is the Missing Link to Remote Work, and E-Signature Can Help
Most of us aren't sure how the Metaverse will impact the business world. But the fact is, the metaverse promises to be that missing link to true remote work, and certain applications, combined with e-signatures, can be a good start. Businesses such as Uncork-it and Zigbang are already requiring their staff to log into Gather.Town every day to start work on a virtual workspace. Employees would position their personal 2D avatars in proximity with one another (or move to a private meeting area) if they want to start video conferences, share screens, or collaborate over documents.
These avatars are crucial, as they represent your physical presence on the digital office floor, and are an important signal to colleagues of whether or not you're present and open to chat. And that's just a start. As these 2D avatars are upgraded into photo-realistic 3D holograms over time, we should see a future in which remote staff can effectively be represented in augmented reality within a physical office, almost as if they're actually there in person. Remote workers will be able to interact and discuss projects with colleagues regardless of where they are in the world, as shown in this concept video from Meta (formerly Facebook).
This type of reality, of course, means that HR, finance, and legal processes can no longer be done solely in person. This makes ensuring privacy and security a crucial first step to ensuring the office metaverse functions effectively. We believe that e-signatures are an important solution to get started on the journey to the metaverse due to its centrality to key company-wide initiatives that businesses should be tackling today, such as the hybrid workforce and digital transformation, as well as environmental sustainability. We'll talk more about this later.
Digitalize Your Business
Simplified signature processes
Automate your deal progress
Enhance workflow efficiency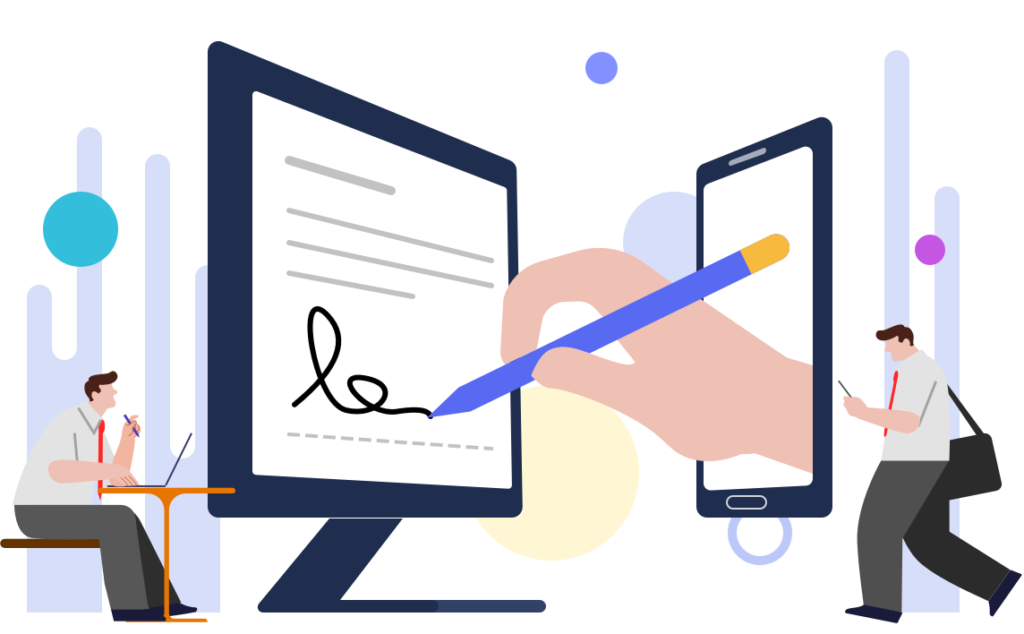 The work metaverse is already here.
Because all this is coming sooner than you might think. The reality is that the metaverse for businesses is already here, albeit in its early stages. Bill Gates, for instance, has suggested that most workers will be taking their meetings within the metaverse "within the next two or three years", with companies such as Microsoft currently developing immersive spaces such as its VR/AR platform Mesh for Teams. And tools like e-signature solutions, including DottedSign, are tried-and-true precursors for what businesses will need to achieve peak efficiency within the work metaverse.
We can access parts of the metaverse already, as Mark Zuckerberg sets out in Meta's vision statement, and more is coming soon. Meta is now testing its "Quest for Business," which runs on the Oculus Quest 2 headset, with a full launch scheduled for some time next year (2023). Meanwhile, it just launched an open beta of the Horizon Workrooms (the video in which we saw Mark Zuckerberg's avatar), where people can come together in VR and work in the same virtual room. Facebook says it's already using Workrooms to collaborate.
Team collaboration in virtual worlds
A lot of concept work and imagery has showcased the metaverse as it would look in a virtual reality environment, even presenting augmented reality (AR) holographic avatars that could work alongside colleagues within a physical office. It makes sense to push VR: The potential of the metaverse is incredibly exciting in a mixed reality environment. On a VR or AR platform, teams can get together, visualize and solve problems in 3D. Mockups of R&D concept products or ideas can be worked on collaboratively, and even tested in a physics-based simulation of the real world (via the metaverse). This would mean teams can iterate on and test their ideas and products for longer before needing to invest in that first prototype. This would lead to shorter turnaround times, while saving greatly on costs.
But here's the thing—it doesn't have to be VR. Businesses and workers shouldn't be expected to take VR as their entry point into the metaverse, as headsets, goggles, and glass are still not ideal in terms of comfort and wearability, while AR is even further away. Platforms such as Gather and Teamflow are growing in popularity, as they offer a simulation of being in a physical space without the headset requirement. Collaboration becomes seamless in this virtual world—being able to see the digital avatar of your colleague (whether 2D or 3D) standing there makes a huge psychological difference. Rather than scheduling 30-minute or 45-minute meetings that tend to clutter up schedules, you can immediately see whether your colleagues are at their virtual desk (and available) at all times. The new trend is gradually taking over the old methods of communication, such as emails or unified communications.
This brings many of the advantages of an in-person office to remote work, without the drawbacks of background office distractions. And with the culture change we're already seeing with the move towards remote or hybrid offices, it's easy to see how millennial and Gen Z employees will quickly take to the work metaverse. We can better prepare for this eventuality by exploring the tools available and ensuring all the proper groundwork is in place.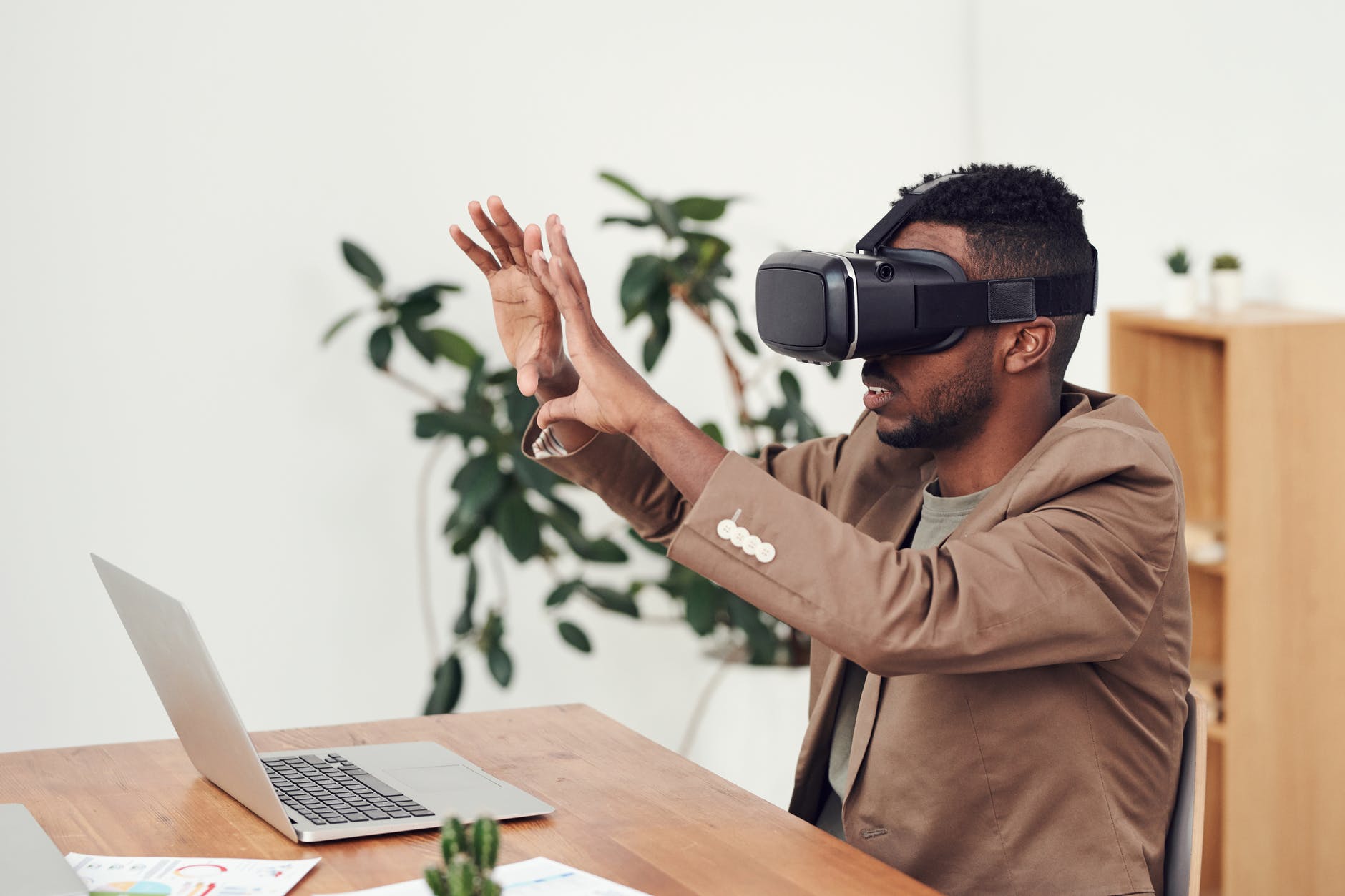 Dipping into the Metaverse
While your business might not be ready to start their journey into the metaverse just yet, it makes sense to have the right technology stack in place, particularly from a legal, HR, and finance perspective. We've already mentioned apps such as Gather.Town, and Teamflow that businesses can experiment with.
Businesses can also experiment with vStores, or virtual showrooms. These have become popular ways for brands to showcase and demo their products, such as the Samsung Note 20. Products such as this Mercedes G-Wagon would also be open to customization and configuration, and would open up a new channel for brand discovery, exploration and conversion. Fortnite and Roblox—popular games with metaverse traits—have also become great platforms for virtual exhibits such as Gucci's Garden Experience. These bring up a trend in e-commerce — Shoppertainment.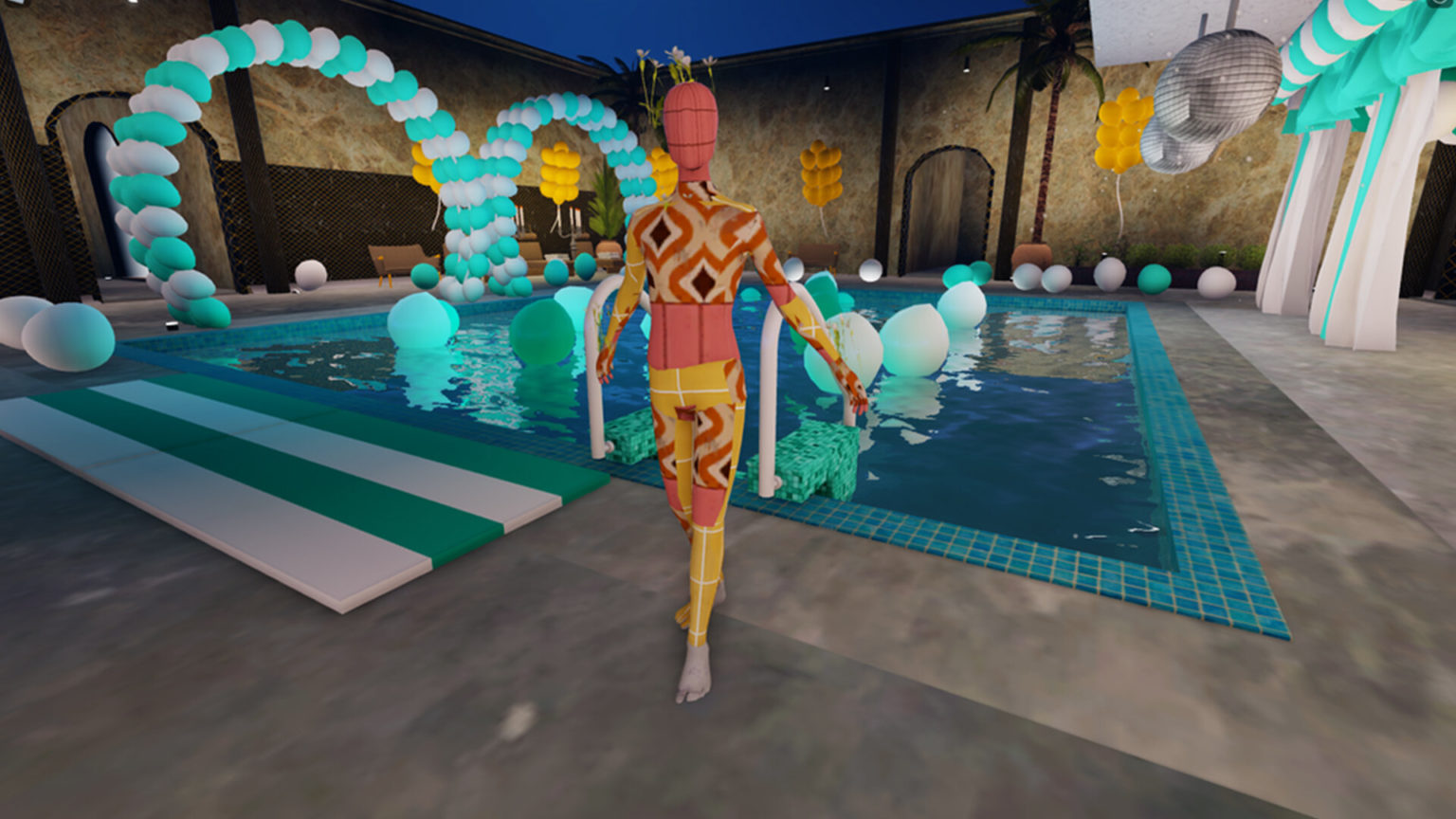 E-Signatures will become mission-critical in metaverse
One key building block to the business metaverse is the ability to virtually and securely sign and verify documents, releases, and transactions. E-signatures in the age of remote work have already risen in importance. But they will become mission-critical in the age of the metaverse and Web3.
The metaverse opens the door for greater cooperation and transparency, but also heightens the risks around the security of creative intellectual property. Team members, partners and third party vendors can now more easily access collaborative spaces, but should also be able to quickly and seamlessly sign off on non-disclosure agreements before joining. Secure digital processes are needed to verify that a digital avatar of a client, partner, or even a colleague is genuine. While clients can iterate much more quickly with their manufacturers, the process of signing off on ideas, concepts, and prototypes will also need to be completed virtually.
The metaverse doesn't just replace the range of activities that can be done physically with their virtual equivalent—it enhances their efficiency and expands business agility. E-signature solutions, such as DottedSign, do the same—making physical signatures more secure, efficient, and convenient through an entirely virtual workplace. Businesses may be skeptical about the metaverse, but its increasing presence in modern culture warrants consideration of its potential impact. E-signatures will surely be part of any remote work environment–whether through the metaverse or not–so why not start there?
Go Digital with DottedSign
Streamlined signature process for your teams!
Contact Us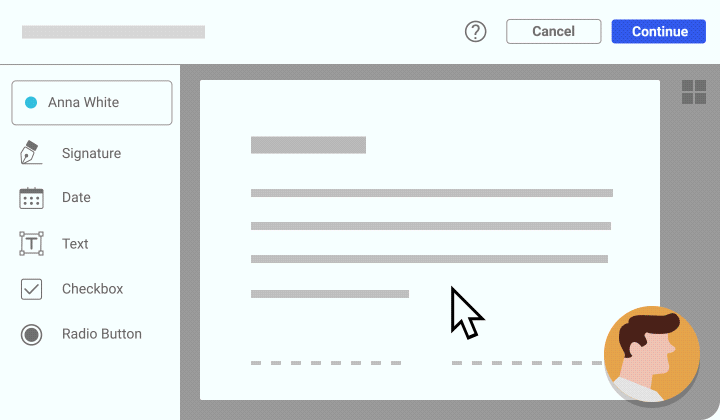 Feature image source: The cover has been designed using images from Freepik.com