How HR Creates A Hybrid Culture Workspace Using E-Signatures
It's never been a better time for HR functions to start accelerating their digital transformation.
With the popularization of remote workers and the hybrid work model, HR teams now have to support a workforce that's increasingly spread out geographically. Business leaders who want to foster a positive culture must now assume a critical role in enabling tomorrow's hybrid workplace, provided the right technologies and processes are in place.
HR, until recently, has been fairly resistant to change, with teams doing in-person onboarding, training, and payroll and benefits. Teams in the midst of transition face not only many barriers to communication, but also a long list of solutions to consider and prioritize. The key is to start simple and focus on achieving the greatest impact with the least amount of effort.
A good place to start is e-signatures. Businesses have begun to tinker and experiment with e-signatures as a more strategic and systematic part of the digital transformation of their organizational culture. And many successful companies have had the same idea. In 2020, we saw a precedent-breaking 2,530% increase in the use of e-signatures by HR professionals in team agreements and other documents, and this number is sure to grow.
Digitize your signature process with DottedSign today! Free trials available.
Implementation
While e-signatures are widely seen as the low hanging fruit of digital transformation, implementation should be deliberate and rolled out over phases. To make their teams stronger, people managers should start with the processes that add the greatest benefit in terms of productivity, a more inclusive culture, and cost savings. Whether you're a SaaS content marketing agency or an eCommerce business, your business can't live long without digitalization techniques.
Offer letters and employment agreements should naturally take priority since they are crucial for the on-boarding process and benefit individuals joining the company. This type of paperwork, however, comes with one-time hurdles for on-boarding staff and may have a negligible impact on long-term job satisfaction and company culture over the long run. Yet, overcoming these hurdles becomes easy when you have the right recruiting tools that make you more productive as a HR Professional. You may communicate with employees and applicants more efficiently, answer applicants questions, and event personalize each candidate message with the help of a text expander tool.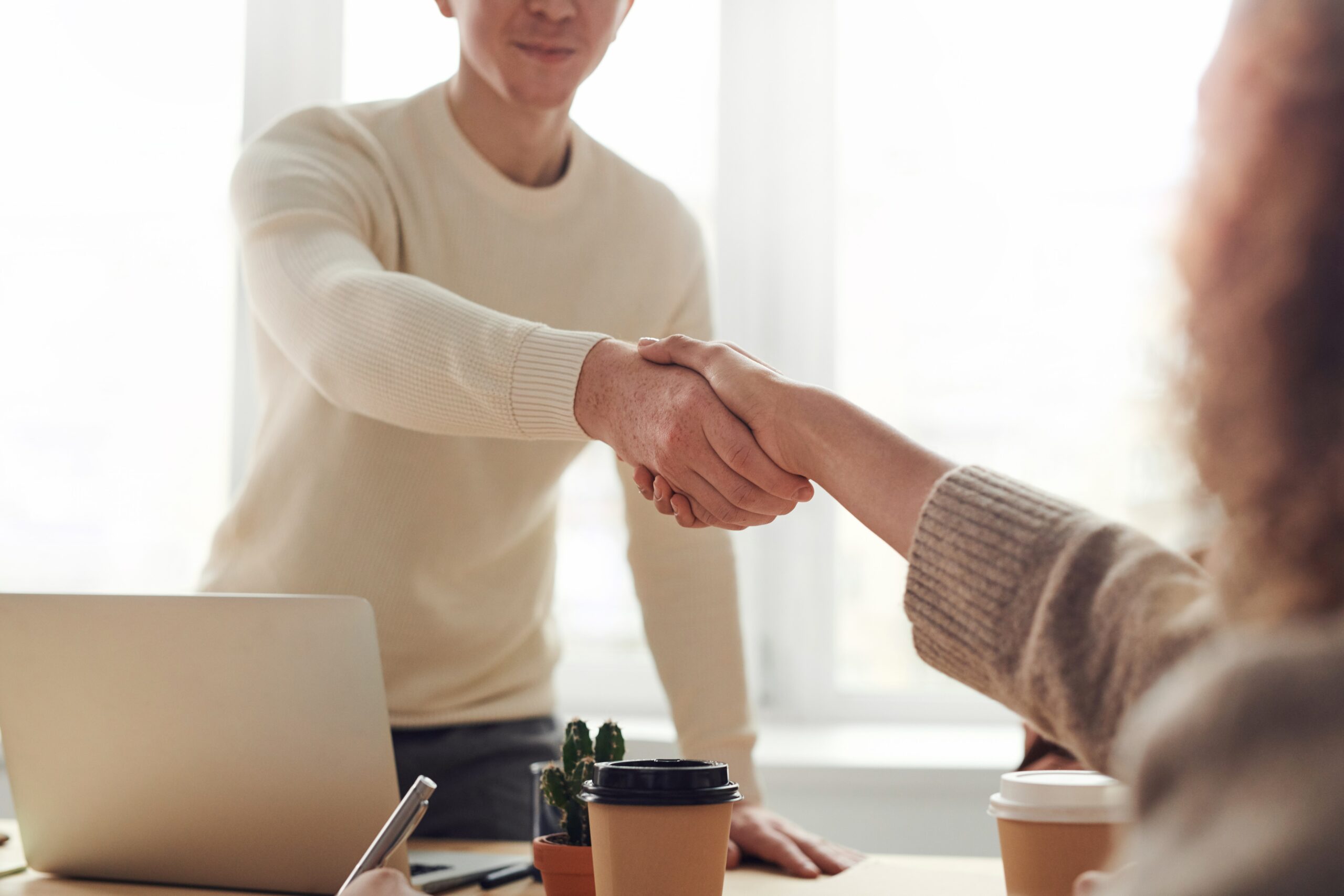 Some businesses may therefore want to also prioritize digitizing other everyday documents such as payroll slips, timesheets, and expense reimbursements that remote and hybrid workers may be asked to sign on a regular basis. With the help of LLC service, things can easily be done.
Digitizing all these processes would greatly accelerate turnaround as they skip the cumbersome procedure of physically printing, signing, scanning and then finally sending back signed documents. This in turn serves to drive business performance by preserving staff bandwidth, morale and productivity, creating avenues for employees to focus on more strategic projects. As a result, this will guarantee better team performance and will build steps to getting more referrals, which is vital for your business growth.
Most importantly, this saves time and energy for relationship managers. Across every industry, HR teams need to manage hundreds to thousands of individual signatures. It's important to adopt e-signatures in the spaces where in-person connections involve hard-copy signatures and can be impactful, such as the rollout of thousands of handbooks or program enrollments for employees who may be scattered across several regions. The method can be used to improve staff availability and attendances for salary calculations.
Other general HR and payroll processes include:
•  Recruitment (applications, reference consent forms and confidentiality agreements)
•  Non-disclosure agreements for contractors
•  On-boarding, new-hire paperwork, tax and employee eligibility forms
•  Timekeeping records related to payrolls
•  Enrollment forms and communications for benefits
•  Staff meetings and hybrid meetings for performance reviews
•  Staff appraisals, disciplinary actions, and other performance-related activities
Before starting, however, we often come across a few key concerns and challenges raised by our HR-based clients. We'd like to take the opportunity to address them here.
Compliance
One of the most common questions is whether or not e-signatures are legally binding within the jurisdictions in which you operate. Generally speaking,  e-signatures are widely accepted in North America (US, Canada and Mexico). In these regions, e-signatures are valid for most business activities.Decision-makers may also want to consult experts in meeting the necessary requirements, including verifying and securing e-signatures, sending consent forms and allowing easy access to signed documents. These documents can vary from choosing the best managed WordPress hosting and creating a directory using WordPress for a company, to making contracts with business partners.
We've supported clients in the transition to hybrid work culture, such as with Singapore-based Slasify as their contracts involve banking documents, contracts, and regulatory documents signed by local and foreign employees.
"Due to the fact that our business involves dealing with a heavy load of contract signing needs, we appreciate the referral to DottedSign," said Carlos, Founder of Slasify. "This service has solved many of our issues encountered in the past."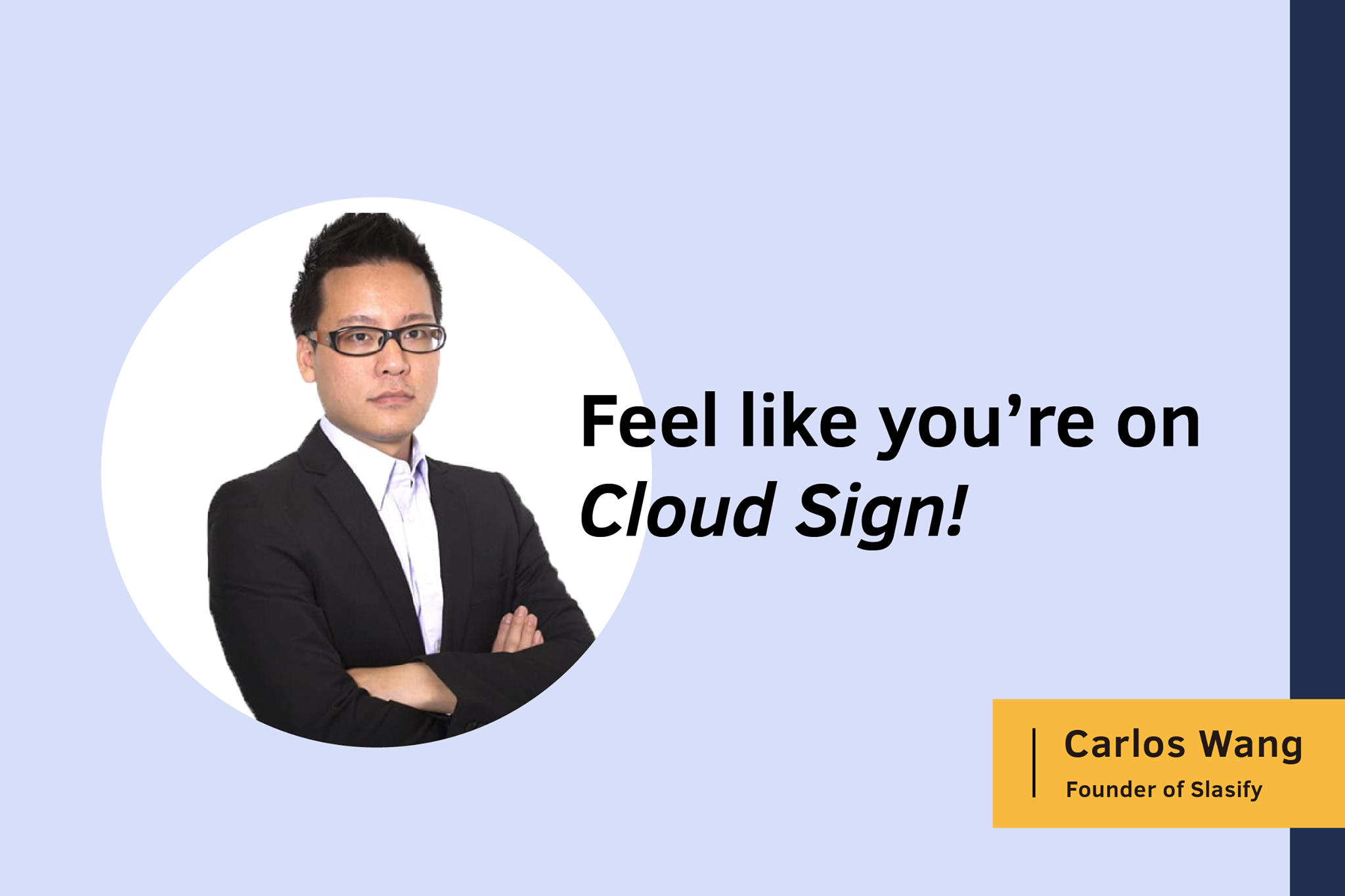 Outside the United States and Singapore, geographies in which e-signatures are recognized include Taiwan and the European Union, where a strong culture of digitization is widespread. And in markets such as China, we've seen a growing acceptance of this trend. Individual situations may vary, however, and HR teams should speak to advisors at the local level to make a more informed decision.
Hybrid Culture, Security and Flexibility
Depending on where you operate, local cultural practices may also play a significant role. In regions such as East Asia, authorities and businesses tend to prefer official stamps over signatures. Slasify, for instance, had the advantage of deploying DottedSign's stamp function on mobile devices for their Asian clients.
With the growing perception that e-signatures are more secure than their traditional pen-and-paper counterparts, some solutions are now offering enhanced security features. These include monitoring of the infrastructure for suspicious activities, threats and information security risks, as secured through load balancers, firewalls, and VPNs. Read more about security models such as those offered by DottedSign.

Perhaps most importantly, HR planners may need to work through and address potential disruptions to the integrity of the process. These include the risk of fraud, since the technology can be hacked or compromised. As a robust e-signature service, DottedSign can help to combat these risks with identity verification and one-time passwords.
It's advisable to build appropriate safeguards. Ensure an efficient management platform is in place and integrated with your existing HR systems to properly track your documents. Once they're on the cloud, your system should be able display data such as signing times and signatures in an easily visible format. Companies need to gather all the necessary data for various purposes, such as automation and artificial intelligence. By labeling data with the help of annotation tools, AI model is able to learn and execute the necessary tasks.
Of course, there's no one-size-fits-all solution. Comparatively small businesses without legacy HRM systems can still access SaaS-based e-signature solutions such as DottedSign, which can adjust and scale according to company size and specific business needs.
Efficiency, Simplicity, Confidentiality
Once the e-signatures rollout is ready to launch, HR will need to first socialize the integration across functions and departments to build consensus and alignment. Communication is key and internal messaging should center on the importance of its efficiency, simplicity, and confidentiality. Whether you're a SaaS content marketing agency or an eCommerce business, you need to make sure your team is on the same track. Finally, flexibility is important to ensure their widespread internal adoption across geographies, taking into account differences in local contexts and regulations.
In the increasingly hybrid work model, e-signatures have become an important pillar to any digital transformation strategy and modernization of human resources. It addresses the growing importance of mobility, timeliness, and speed in today's fast-paced environment, with the time saved from paperwork better spent on empowering remote staff and strategic initiatives.
Digitize your signature process with DottedSign today! Free trials available.
Close Deals with DottedSign
Accelerate the buying process more effectively!
Start Now