E-Signature Solutions: Which One is the Best Fit for Your Organization in 2023?
In the increasingly digital world we live in today, more and more business is happening online. Naturally, documentation has followed this trend, progressively moving to a digital format. This includes PDF documents, which can be signed on a Mac using electronic signature solutions. Organizations encounter a wide range of confidential documentation and transactions, from contracts and invoices to business reports, NDAs, and other similar paperwork. With this in mind, it's easy to see how e-signature services promote a simpler, more efficient way to sign PDFs on Mac and other documents online.
Based on a report, a significant percentage of digital signature users experienced a return on investment within a 12-month budget cycle, with a quarter of them achieving ROI in three months or less. With a robust e-signature platform, your business can create digital versions of wet signatures to considerably streamline the document signing lifecycle while ensuring that the resulting e-signature is protected by multiple layers of security and carries the same legal weight as a handwritten one.
Read on for a comparison of industry-leading electronic signature solutions to determine which provider can help you meet your e-signature needs and business objectives effectively. 
What is an E-Signature Solution?
Essentially, providers offer e-signature services as a solution (to be discussed in further detail below) to simplify and streamline the process of digitally signing documents — eliminating the need for physical documents to record signatures. These platforms are based on digital signature technology that allows you to both sign a document and authenticate the signer for the easiest and most secure results.
With the technological advancements in recent years and the growing use of electronic signatures, the e-signature market has become increasingly competitive. So, it's important to remember that not all e-signature solutions and providers are created equal.
While these tools often use similar technologies and protocols, platforms are differentiated based on their individual niches, meaning certain options are likely better suited for your business than others. These e-signature software or platforms are based on digital signature technology that allows you to both sign a document and authenticate the signer for the easiest and most secure results.
Regardless of their intended use, all e-signature software and cloud-based solutions are tested for their overall user-friendliness, features, integration, customer service, and value to give you a complete overview of any given platform. We're taking a closer look at a number of top-rated digital solutions on the market today — to draw a distinction between their features and help you identify the solution that fits your team's unique digital signature needs.
10 Powerful E-Signature Solutions to Consider
1. DottedSign
Functionality: 5/5
Ease of use: 5/5
Support options: Library of support resources, knowledge base, self-serve onboarding resources, email, FAQ. 
Deployment and compatibility: Web, iOS, Android.
Out of the thousands of electronic signature options available, this solution is rated in the top five easiest platforms to use while having impressive functionality and enterprise-level security standards on top of it all. With a modern and streamlined design that prioritizes the fundamentals, the software ensures your business has everything it needs to help teams achieve long-term customer satisfaction.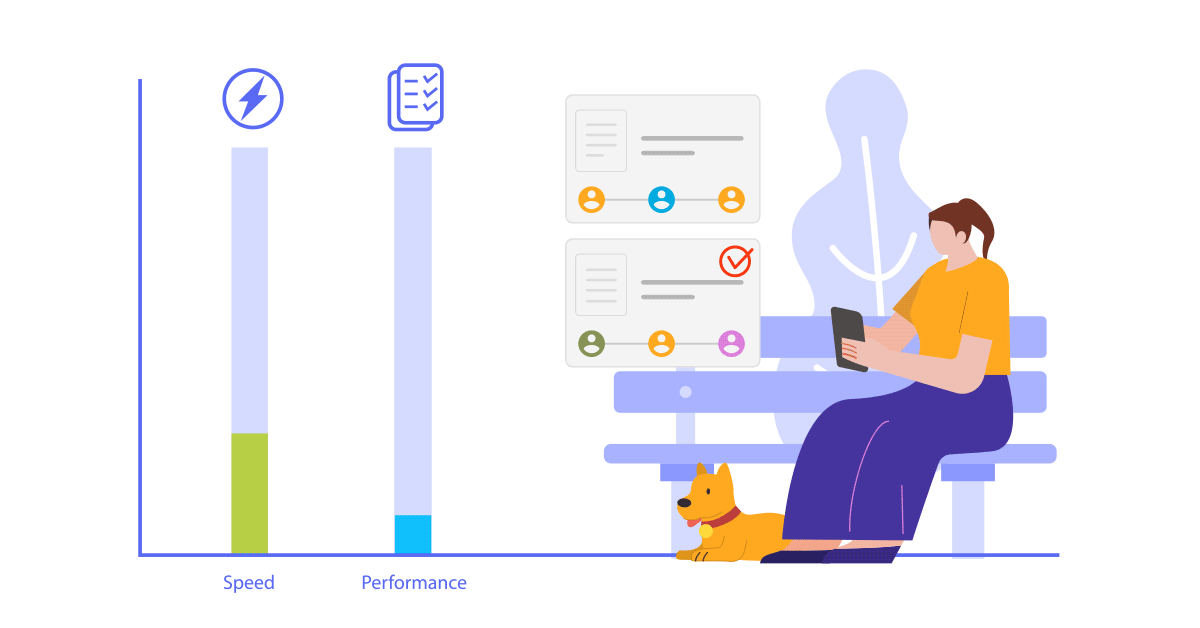 DottedSign provides a cost-effective solution that can accelerate adoption time with complete self-serve onboarding. With an improved and automated workflow, you can track documents in real-time while automating document delivery and managing signature tasks. And, you can leverage Zapier, which lets you connect DottedSign with thousands of apps — so you can automate your workflow and close deals faster.
TLS/SSL, RSA-2048, and AES-256 encryption offer organizations assurance that the entirety of the document signing lifecycle is confidential. And, businesses can leverage advanced security protocols with guaranteed signature validation and identity authentication that includes digital certificates from a Certificate Authority under the Adobe Approved Trust List (AATL).
Pricing plans: 
Free version: Sign unlimited documents, 3 signature requests per month.
Pro (Free trial available): $8 per user/month (when billed annually).
Business plan (Free trial available): $15 per user/month (5-user plan, when billed annually).
Enterprise: Get in touch with sales.
Key features: With this comprehensive, easy-to-adopt electronic signature solution, organizations can get signatures from multiple signers with reusable templates in bulk and remote signing capabilities.
Other top features include personalizing your signatures and expanding your team capacity, all while providing advanced security and controls. Import and share documents with ease, and maximize security and legality with digital certificates, digital audit trails, and a protected signing process. What's more, teams can optimize signature task management with timelines, search tools, auto reminders, and a visual progress bar. 
Close Deals Faster
Collect signatures remotely
Traceable audit trail and OTP
Team management and reporting
Explore DottedSign with Free Trial!
Start Now
Functionality: 4.5/5
Ease of use: 4.5/5
Support options: Support plans, 24/7 live rep, chat, email support, knowledge base, FAQs/forum.
Deployment and compatibility: Web, iOS, Android.
When your business needs to send, sign, or request a signature, consider DocuSign. It's a leading e-signature solution recognized for its ease of use and connection abilities. DocuSign can easily integrate with other platforms you and your team are already using, from Google, Oracle, and Salesforce to Microsoft, Apple, and Workday, to name a few. It also provides valuable tools including template creation, CRM integrations, audit trails, customized branding, and payment collection. 
With over 350 pre-built integrations and the ability to host documents in a centralized location, this feature-rich platform can promote improved and simplified team collaboration. This ensures that key parties can access a digital document anytime, anywhere while improving overall document management. 
While DocuSign helps organizations boost electronic signing successfully, the platform lacks some functionality that streamlines and automates other parts of the document signing process. Moreover, users have noted this solution may not provide the best support to ensure your team can get problems solved around the clock. 
Pricing plans: 
Free trial.
Personal: $10 per month.
Standard: $25 per user per month.
Business Pro: $40 per user per month.
Enhanced Plan: On request.
Key features: DocuSign is distinguished by its performance and reliability, signature workflow, professional services, and mass signing potential. 
Functionality: 4.7/5
Ease of use: 4.5/5
Support options: 24/7 live support, chat, email, knowledge base, phone support, FAQs/forums.
Deployment and compatibility: Web, iOS, Android.
Empowering more than 40,000 users today, PandaDoc is a digital signature software designed to simplify document signing and management. This platform offers custom branding and more than 750 templates — all equipped with an exclusive document editor to help teams create original business documents and automate the entire process. 
With native and Zapier integrations, organizations can connect to services including Google Drive, Salesforce, and many other leading CRMs. Businesses can leverage a digitized and centralized workflow solution that mitigates errors and minimizes inefficiencies, so there's room to prioritize what's important and increase productivity long term. 
Features other than document signing include signature workflow, reporting, document creation, and task reminders and expirations. But, teams paying for more robust versions of this solution should note that other options with comparable features might be more cost-effective.
Pricing plans: 
Free version.
Essentials: $19 per month per user/month.
Business: $49 per month per user/month.
Enterprise: On request.
Key features: This electronic signature software is best known for its ease of use, security protocols, document creation and analytics, and tracking capabilities. In addition, to secure electronic signature and payment capture, your business can anticipate a host of valuable tools and cross-platform support to drive collaboration and facilitate the document signing process. 
Functionality: 4.5/5
Ease of use: 4.5/5
Well-suited industries: IT services, higher education.
Support options: Email, phone, 24/7 live rep, chat, knowledge base, Adobe support community, FAQs/forums.
Deployment and compatibility: Web, iOS, Android, Linux.
Adobe Acrobat Sign, an e-signature software that's part of the Adobe Document Cloud, is a popular option that helps businesses both sign documents and edit PDFs. This PDF and e-signature solution is designed to ensure teams can create, edit, convert, share, sign, and combine documents – all from one Adobe platform.
For a fee, organizations can leverage the Adobe software to integrate with a number of Microsoft apps, facilitate improved collaboration, protect important files, and add custom branding to documents. With Acrobat Pro DC, you can collect money, limit who can edit a file, and erase or redact confidential information while integrating with other tools and verifying signer identities. 
Keep in mind, that while the platform offers self-service onboarding documents, it can be difficult to fully understand the limitations of the tools available. Furthermore, users have noted that any errors made during an initial signing mean your team will have to create an entirely new document. This can quickly become a hindrance to a simplified document signing process. 
Pricing plans: 
Free trial.
Acrobat Standard: $12.99 per month.
Acrobat Pro: $19.99 per month.
Key features: Editing tools from Adobe allow for advanced customization which might be unavailable on other platforms. In addition to multiple plans being available for further customization, businesses can use these tools for up to 150 transactions per user/year. 
Functionality: 4.7/5
Ease of use: 4.8/5
Support options: 24/7 live rep, chat, email, phone, knowledge base.
Deployment and compatibility: Web, iOS, Android.
Dropbox Sign, formerly known as HelloSign, is an intuitive, web-based e-signature platform designed to help organizations sign and request signatures securely online. With no hidden terms or conditions and no limit to the number of documents you can sign, businesses can make use of a streamlined, reliable solution long-term. 
This platform adheres to various regulations — from HIPAA and GDPR to eIDAS and the U.S. E-Sign Act — and keeps documents private using encryption in transfer and at rest to guarantee security and compliance. Along with features like tracking, automatic reminders, and mobile signing, Dropbox Sign also integrates seamlessly with apps such as Salesforce, Slack, Oracle, HubSpot CRM, and Microsoft Word, so you can send sign requests with tools your team is already using. 
While this platform is praised for its ease of use and integration, it lacks a document editor or powerful document creation tool. Users have also reported slight difficulties in navigating the template feature, as well as insufficient payment collections and document analytics functionality. 
Pricing plans: 
Free trial.
Essentials (individual): $15 per month.
Dropbox Professional + eSign (individual): $24.99 per month.
Standard (small team): $25 per user per month.
Premium (large team): On request.
Key features: This user-friendly software from Dropbox provides value to organizations across industries through seamless uploading, impressive tracking features and reliable customer support. With strong signing solutions and automated workflows, this platform might be a good fit for your team if your business needs to send multiple documents for signatures at a time.
Functionality: 4.5/5
Ease of use: 4.8/5
Support options: Library of support resources, knowledge base, chat, phone support, email. 
Deployment and compatibility: Web, iOS, Windows.
Eversign is another top contender for ease of use and reliable functionality. Great for both personal and professional signing needs, a top-rated feature you can expect from this electronic signature platform includes comprehensive audit trails that provide the name, email address, IP address, and timestamp for each signature. Organizations can also leverage API capabilities, document analytics, and PDF editing tools to strengthen and optimize the document signing lifecycle. 
While paid plans successfully remove the parameters surrounding document sending, take into consideration that custom templates and branding are limited to the top-tier plans, API calls, and team members are capped across a majority of plans available. Aside from restricted customization capabilities, teams can also find that automation functionalities are limited. This platform also does not have a mobile app.
Pricing plans: 
Free version.
Basic: $9.99 per month.
Professional: $39.99 per month.
Professional Plus: $79.99 per month.
Enterprise: On request.
Key features: Eversign is distinguished by its comprehensive functionality, including the layout of the dashboard and how easily users can navigate around. From basic to enterprise, all plans provide core e-signing features and unlimited document sends. This solution is a fitting option for startups because users can enjoy an easy and efficient process and your business can benefit from incredible value for a great price. 
Functionality: 4/5
Ease of use: 4.6/5
Support options: 24/7 live rep, email, phone, chat, a library of onboarding and support resources, knowledge base.
Deployment and compatibility: Web, iOS, Android.
Known for being simple and fast, SignEasy supports multiple industries for organizations across the globe — providing compatibility with an extensive range of file formats. Not to mention, the platform comes equipped with valuable functions including sophisticated security protocols and document customization capabilities. 
Teams can establish a digital audit trail, collect electronic signatures offline and track documents throughout the signing process, with the option of enabling status notifications. The SignEasy platform complies with the E-Sign Act, UETA, elDAS, and Aadhaar-based E-Sign to protect sensitive documents, offering integrations with standard platforms like Google Drive and Gmail, Dropbox, and Evernote.
Be mindful of the fact that lower-tiered plans severely limit the number of reusable templates you can access, as well as restrict document editing after an import is complete.
Pricing plans: 
Free trial.
Essential (single user): $10 per user/month.
Team (up to 5 users): $15 per user/month.
Business (unlimited users): $30 per user/month.
Business+ (Starts from 5 users): $60 per user/month.
Key features: Users advocate for SignEasy because of its ease of use and document management capabilities. This platform also provides your business with an audit trail, authentication, customizable templates, and document analytics — all of which optimize your organization's document signing lifecycle. 
Functionality: 4.6/5
Ease of use: 4.5/5
Support options: 24/7 live rep, email, FAQs/forums, support video and resources library, phone support.
Deployment and compatibility: Web, iOS, Android.
Designed as a straightforward e-signature platform for teams of all sizes, SignRequest is a satisfactory choice for organizations interested in simple yet valuable customization options. With this platform, users can upload a file, and create fields on the document using a drag-and-drop tool, and email files for signature requests. 
With this secure, legally binding, and affordable e-signature solution, businesses can take advantage of document management capabilities and numerous integrations and partners, including Google Drive, Formdesk, Google Workspace, TOPdesk, Slack, and Zapier. Build an unlimited number of templates you can use again and again, collect signer attachments, and determine the signer authentication method that meets your security protocols. 
While SignRequest is a competitive option due to its low cost, it's important to note that some features such as payment collection, e-signature API, and 24/7 customer support are limited to certain plans. 
Pricing plans: 
Free trial.
Professional: $9 per user per month.
Business: $15 per user per month.
Key features: Beyond being recognized as one of the most cost-effective electronic signature solutions, SignRequest is also often favored for being a straightforward platform with a clean design, which improves the user experience across the board. Businesses can leverage custom integration in combination with configurable branding, a secure audit trail, mass signature management, and advanced automation options for an elevated e-signature experience. 
10. OneSpan Sign (formerly eSignLive)
Functionality: 4.5/5
Ease of use: 4.5/5
Support options: 24/7 live rep, phone, email, chat, customer, and community support portal.
Deployment and compatibility: On-premise, Web, iOS, Android, Windows, Linux.
OneSpan Sign, formerly known as eSignLive, is a popular option for organizations looking for a range of user verification choices. Along with a well-rated user experience, this platform prioritizes security and compliance, adhering to HIPAA, SOC 2Type II security audit, and FedRAMP Cloud compliance.
This highly versatile and scalable electronic signature solution offers open API and SDKs for fast integrations. The company is also recognized for its globally distributed servers and comprehensive auditing. 
The platform lacks features such as a native document editor, document analytics and insights, and payment collection — with limited integrations. 
Pricing plans: 
No free trial (quick demo available).
Professional plan: $22 per user/month.
Enterprise plan: On request (based on transaction volume).
Key features: Trusted by organizations and enterprises across industries, OneSpan Sign solutions provide the ability to balance the highest levels of security and compliance with accessibility. It can also automate any process you see fit, from simple internal signing to more complicated client-facing transactions.
This scalable platform is recognized for its user-friendly design, transaction management, signer workflow, and wide-ranging deployment options, all of which support your organization's digital transformation strategy. 
Determining the E-signature Tool That's Right for Your Team
There's likely not one right answer for which electronic signature solution is the best. The platform that's most appropriate for you is highly dependent on the features that are indispensable to your business ventures. If you're concerned about making the right choice, some of the most vital aspects to pay attention to include:
Your business needs: To make the most of your resources and avoid spending money on unnecessary features, it's crucial to take a closer look at your individual electronic signature requirements. This includes how many signers and documents you'll be working with and any other essential features that are required to streamline your digital document signing process. 
Compatibility: Ensuring a solution or platform can be used across a wide range of operating systems and devices is the best way to guarantee that your team and other key signing parties can access and sign digital documents without delay or issue. 
Integrations: Don't underestimate the value of an e-signature solution that integrates well with critical tools you're already using. Seamless integration is ultimately a linchpin in optimizing your workflow. 
Compliance provisions: Different industries and markets have unique compliance requirements. Understanding which regulations affect your business and making sure your e-signature solution supports adherence to relevant legislation is fundamental to long-term success.
Legal support: Legitimate digital signatures hold the same legal weight as handwritten signatures. However, when looking for an e-signature platform that's befitting for your business, ensure the platform includes features that guarantee it's 100% legal. How can you be sure? Ask yourself if the signature created by your chosen solution will be deemed valid and binding by a court. When in doubt, you can always consult an expert. 
The Value of a Streamlined Process
At the end of the day, a robust electronic signature solution and dependable provider are key elements in helping businesses:
Save time and cut costs.
Strengthen sustainability efforts.
Drive faster closes.
Improve document management.
Reduce time to revenue.
Boost workflow efficiency.
Elevate the user experience.
Maximize security and compliance.
Getting Started With DottedSign
While it's a seemingly simple aspect of your business, the document signing process can have a larger impact than many organizations recognize. That's why it's essential to employ a solution that not only simplifies the process but also ensures security and compliance along the way. 
Regularly highly rated by organizations and users alike, DottedSign is the smart, easy-to-adopt e-signature solution that can streamline your document signing lifecycle and optimize your workflow while ensuring top-tier security standards. For more information on how DottedSign can support your business, take our product tour and talk with our team to get started. 
Close Deals with DottedSign
Accelerate the buying process more effectively!
Start Now